Blog
Lukewarm!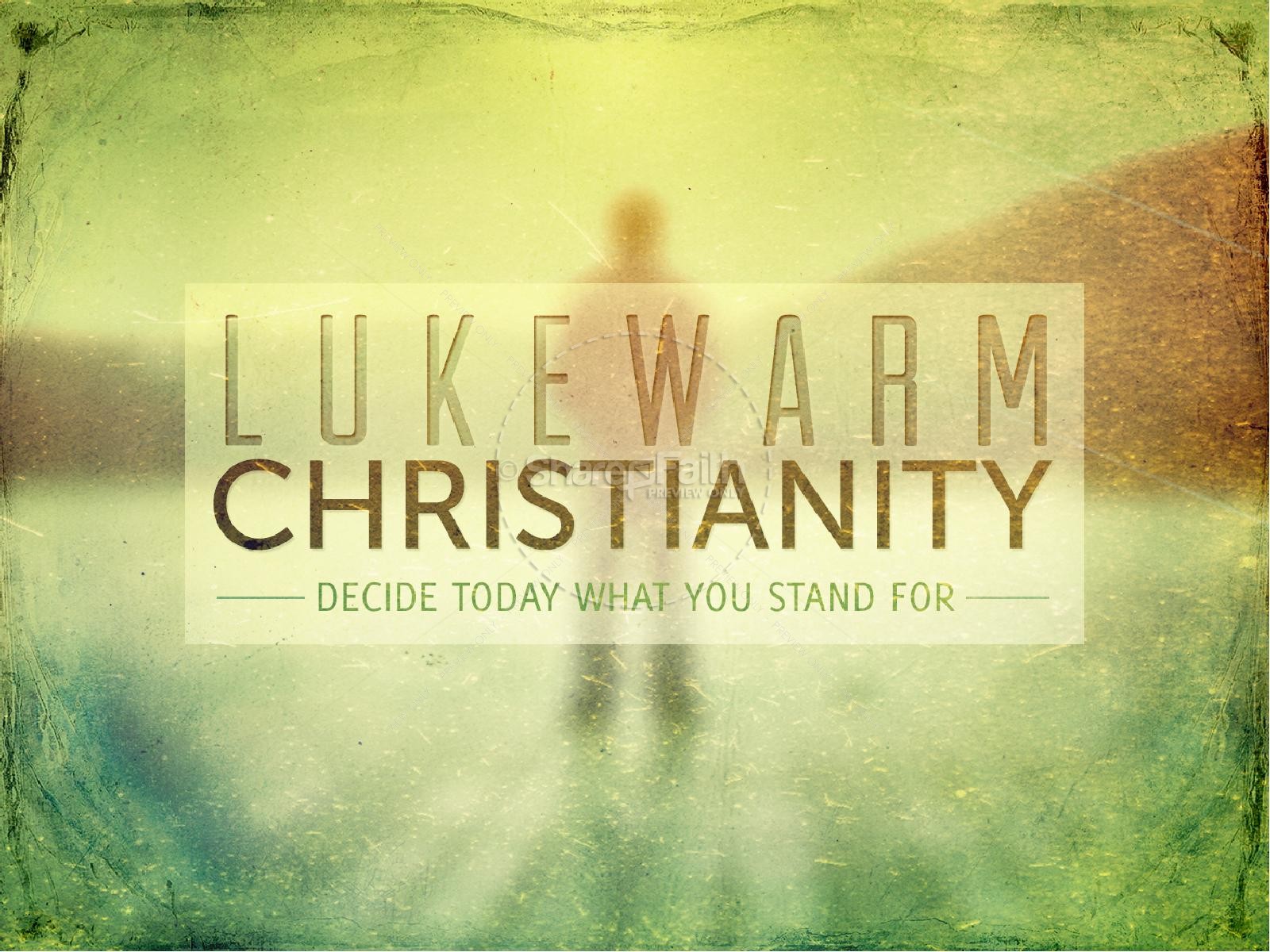 THINK ABOUT IT!
Lukewarm is a word Jesus used to address the Laodicean church in Revelation 3:16 where He says "So, because you are lukewarm--neither hot nor cold--I am about to spit you out of my mouth." This was not a compliment and yes this was Jesus speaking to His church in Laodicea!


Some might say: Would Jesus really talk to His church that way? or Why would Jesus say such a mean thing?In reality, it is no meaner than the father who tells his son "If you do that again you are going to get punished". The father is teaching his child life lessons to help him grow up and be ready for life. We are told in Hebrews 12:6 "The Lord disciplines the one he loves, and he chastens everyone he accepts as his son." I am so glad the Lord disciplines me when I need it and believe me, I have needed it!


Unfortunately, today we accept the lukewarm church as the normal church and quite often don't want the Lord's discipline. That is truly sad! It means we are not only missing out on God's best but that we are walking in disobedience and in rebellion to God's plans and purposes for His people and His church. God's plan for His church is beautiful and powerful, and is meant to display His glory and His message to the world, not the glory or message of a man or woman. It is supposed to be His Church and not ours!


We like it HOT! Isn't it strange that most of us won't accept lukewarm food at a restaurant - and we don't like our soup, coffee or tea lukewarm. Yet for some reason, many are willing to accept the lukewarm church of today as an example of New Testament Christianity, and some even imitate and applaud it's so called success in a world that rejects the Truth as Jesus spoke it. I can understand the world rejecting the words of Jesus, but how can we - the church - reject His words? Isn't it His Church? In the words of that pro football analyst that says COME ON MAN in regards to some of the crazy mishap plays in the NFL. I want to say COME ON MAN in regards to the foolish ways we twist scriptures around to make them fit our lukewarm lifestyles and to affirm our rebellion against God. Jesus warns us in Revelation 3:2 to "Wake up! Strengthen what remains and is about to die, for I have found your deeds unfinished in the sight of my God." He warns us because He loves us!


I want to encourage you to read Revelation 3 and pay close attention to the Church at Philadelphia described in verses 7 to 13. That is the church we should model and these are the words of Jesus to that church and to all those who follow after him.


Revelation 3:10- 11 "Since you have kept my command to endure patiently, I will also keep you from the hour of trial that is going to come on the whole world to test the inhabitants of the earth. I am coming soon. Hold on to what you have, so that no one will take your crown." THINK ABOUT IT!
PS - What part of the unreached world should we take out of the Great Commission, so we can sustain the selfish appetites of the lukewarm church? God's answer would be none!
Be the first to respond!